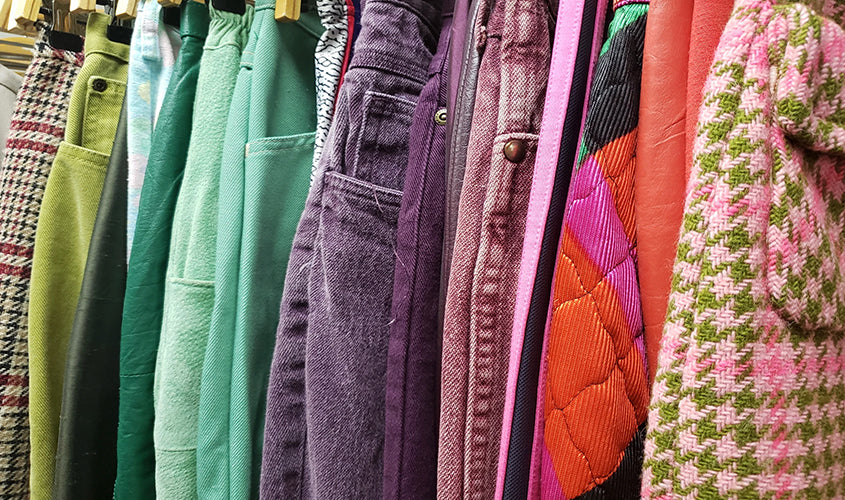 We are able to create personalized orders and have them shipped out, or you can do direct pickup and select items personally. We specialize in 70's, 80's and 90's vintage, but can source just about anything.

We receive our clothing from trusted long standing suppliers in Canada and USA. Our goods are carefully graded by expert staff that love vintage and understand the quality independent retailers need to run a successful vintage store.

There are no minimum orders for businesses. We want to be able to cater towards small businesses just as much as we deal with larger businesses.

We have a well trained sales and processing team that love vintage clothing. Whether you are a new or existing client, your success is important to us. Our experience means that advice on and assistance with the vintage clothing industry is only a phone call or email away.