7 Interesting Facts About Gucci
Gucci is a high end Italian fashion label, known for its handbags, footwear and accessories. This brand is worn and celebrated around the world, especially by Millennials. Here's 6 interesting facts about Gucci.
1. How Gucci started
At the age of 25, Guccio Gucci created Gucci as a saddlery shop in Florence in 1906. His initial plan was to monetize his craftsmanship in leather goods by selling saddles and bags to horseback riders.
2. How Gucci became famous
Gucci progressed to selling luxury luggage as clients moved to horseless transportation. By the 1950s, the brand had become popular worldwide. It was all the rage with celebrities and the media who were promoting it left right and center.
3. Most expensive jeans
In 1998, a pair of Gucci jeans were sold at a cost of over $3,100. At the time, this was most expensive jeans to ever be sold, and they appeared in the Guinness Book of World Records. They were called the "Genius Jeans" and had been distressed, ripped and adorned with African beads.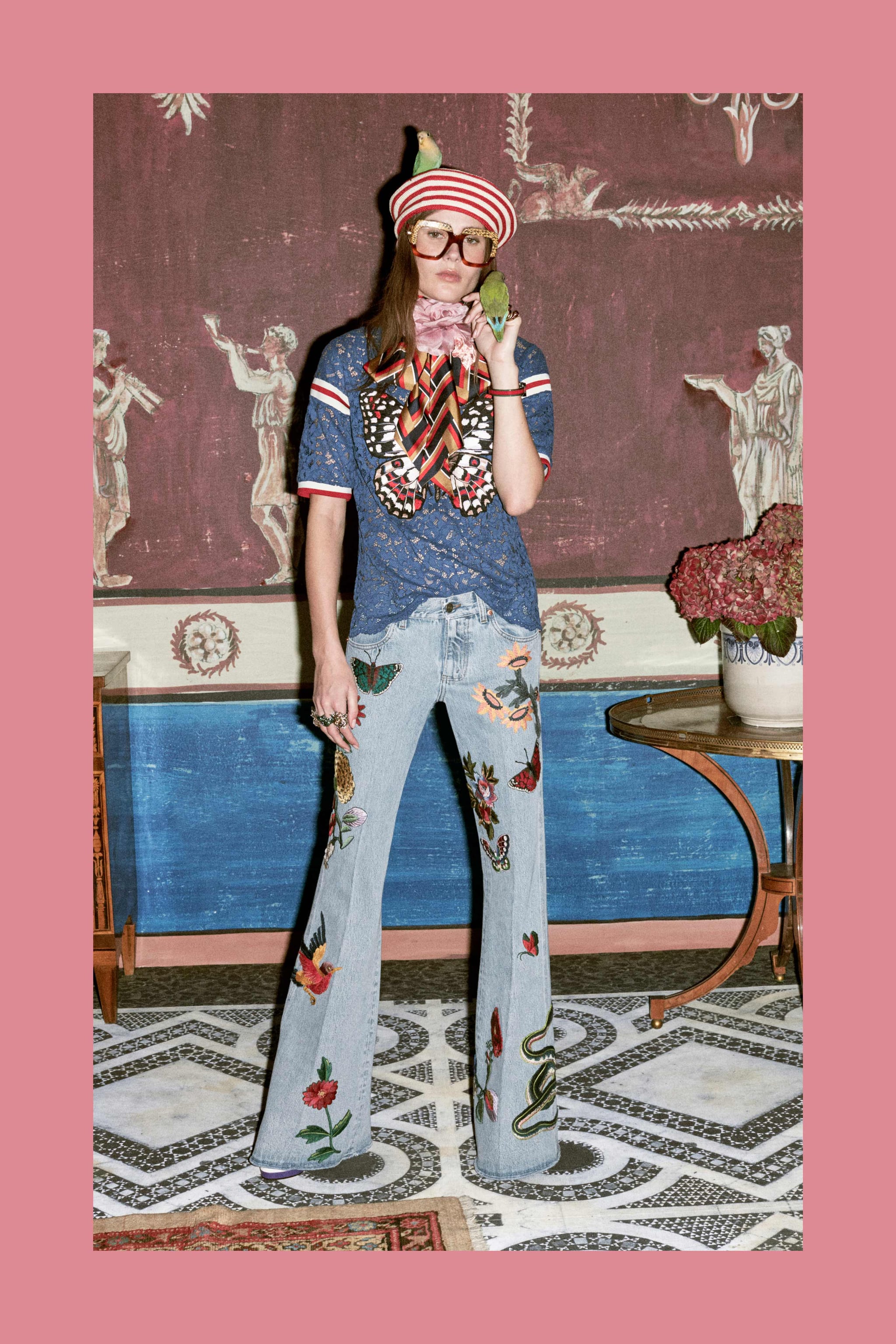 4. The meaning of the Gucci logo
Gucci is one of the brands who has kept their original logo since they were established. The Gucci logo is one of the most recognizable around. The founder's son, Aldo Gucci, designed it. The use of the two G's is in direct reference to the initials of founder Guccio Gucci himself, and symbolizes high class and elegance.
5. Gucci slang
The name "Gucci" has turned into an adjective to describe something that feels like the luxury of Gucci. The earliest instance of the word being used in this context was found in fashion magazine Harpers Bazaar. In the September 2009 edition, singer Lenny Kravitz described his bedroom as "Very gucci".
6. Chime for Change
Chime for Change was a 2013 campaign started by Gucci to empower women worldwide! In June of that year, Chime for Change held a live concert featuring Beyonce, Sound of Change. It generated $4 million to improve the education, health and justice of women in 70 different countries.
7. Gucci goes fur-free
In its commitment towards sustainability. Gucci banned the use of all animal fur in their products. CEO Marco Bizzari said fur is not modern anymore, so there's no need for it. The company is also a member of Fur Free Alliance, an organization that's ending the killing of animals for fur.
Want to own vintage Gucci? Shop our Gucci selection now at the Filthy Rebena online store.