Levi's Facts: 7 Tidbits About This Denim Brand
Levi's is an American clothing company known worldwide for its denim jeans. Founded in 1853, their quality jeans have been embraced, worn and loved by people from all walks of life. Here are some facts about the workpant that has made its way into the high fashion world:


1. Levi's invented the blue jean

Blue jeans were born on May 20, 1873. On that day, Levi's founder Levi Strauss and tailor Jacob Davis obtained a patent to put rivets in men's work pants. Denim pants had already been around for years, but it was the act of placing rivets in these traditional pants that created what we now call jeans.


2. The old name was waist overalls

"Waist overalls" is the name that preceded jeans. It was the first term given to Levi's jeans in 1873. The pants continued to be known as waist overalls until the '60s, when the term "jeans" was adopted.
The company collected 18,850 donated pairs of Levi's to create a message about recycling on the San Francisco 49ers football field. Afterward, the jeans were donated to Goodwill where their sales benefited their job training programs.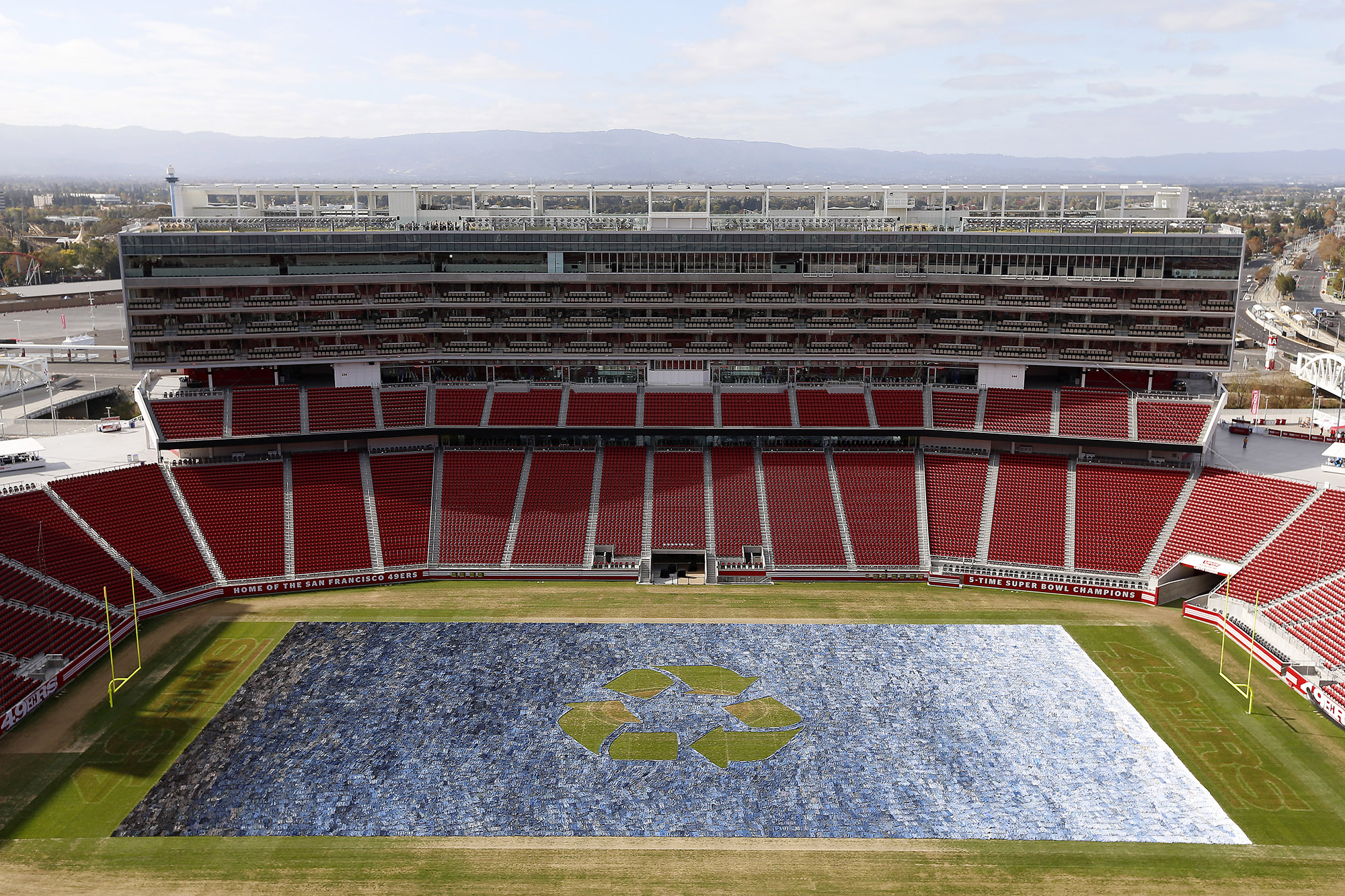 4. Canadian tuxedo origin
The origin of the Canadian tuxedo came from an incident in 1951 at an upscale hotel in Vancouver, Canada. Star Bing Crosby was initially denied entrance to the hotel for wearing Levi's denim jeans. The staff thought he looked like a bum. Levi's found out and presented him with a denim tuxedo jacket, so no one could ever say he was too dressed down ever again.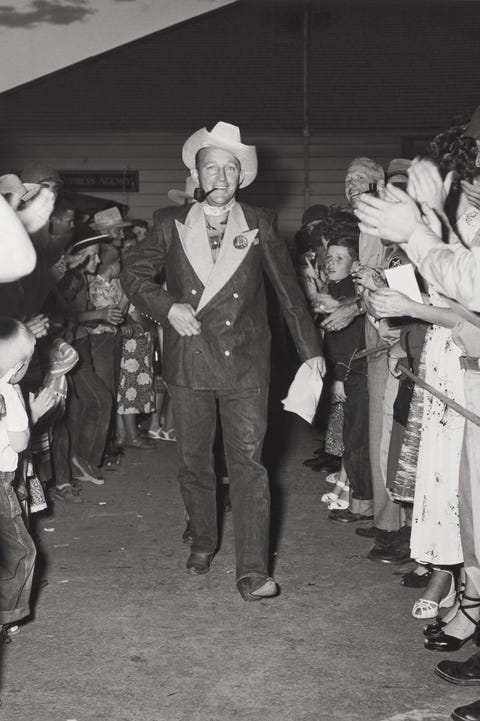 5. Humorous vintage flyers
Company flyers created during Levi's lifetime depict him with his trademark beard, a staple look during his younger years. The vintage flyers depict him in funny situations. In one, Levi scrambles over a fence as a dog pulls on his denim overalls.
6. Levi's bell bottoms
In the 60s and 70s, bell bottoms, pants with legs that become wider below the knee were going mainstream. Then Levi's came out with their own bell bottoms and they were an instant hit. The jeans served as a symbol of political expression, musical preference and personal style. During this time, wearers adorned them with patches, paint or colourful designs.
7. Environmental initiatives
This brand is making a difference in the clothing industry with a variety of environmental initiatives. For example, they found a new way to create the same denim while reducing water. Just by doing this, they've saved 4.2 billion litres of water since 2011.  In our humble opinion it is still MUCH better on the environment to buy second hand denim and who doesn't want BUTTER SOFT jeans!?
Want to own vintage Levi's? Shop our Levi's selection now at the Filthy Rebena online store.
Levi's are always fully stocked in both London shops as well.